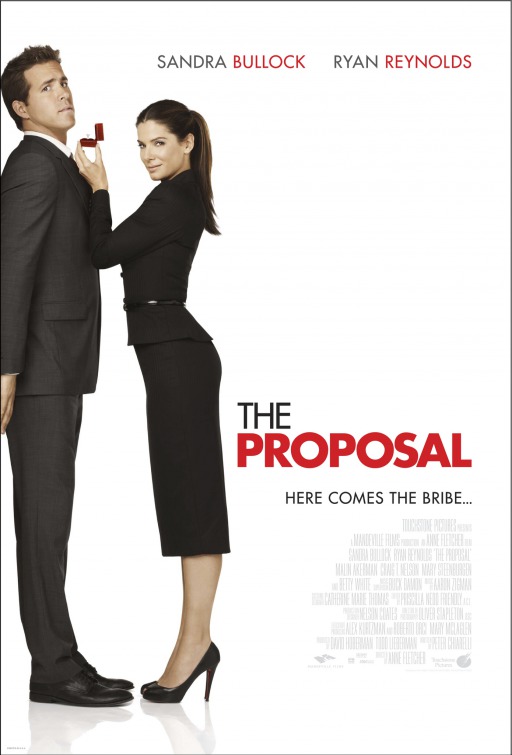 Sinopse:
Margaret (Sandra Bullock) é uma editora de péssimo feitio prestes a ser deportada para o seu país de origem, o Canadá, após o seu visto expirar. Para resolver a questão decide-se por um casamento de conveniência com o seu mais do que explorado assistente Andrew (Ryan Reynolds), e assim conseguir um visto de permanência nos Estados Unidos. O problema surge quando viajam para o Alasca para visitar a extravagante família de "noivo". É então que Margaret começa a ponderar se todos os sacrifícios valerão a pena...
cinecartaz.publico.pt
Crítica:
he search for a halfway bearable romcom goes on - and on and on. In this one, ripped off from The Devil Wears Prada and Green Card in an approximate ratio of 1:4, Sandra Bullock is teamed up with Ryan Reynolds, and each star's face has a waxy immobility that has nothing to do with Botox; the pure awfulness of the script has paralysed their facial muscles.
Peter Bradshaw-www.theguardian.com
Cinemantário: Desapaixonado: ódio zero, emoção -1.